This course has been updated in some video lessons to enhance the students' experience, improving the quality, explanation, and detail on what is taught.
If you want to bring your vectorial projects to life with professional expertise, this 6-course Domestika Basics taught by Designer and Illustrator Aarón Martínez will show you how. From printing specifics to digital formats, discover how the software works, learn how to use the tools, and apply everything you learn throughout the course with a variety of practical exercises.
Start by getting familiar with the interface, see how to create a document from scratch, and then give your first vectorial strokes to create basic shapes.
Then, enter the world of geometry, with the pathfinder tool to transform figures and create new ones with total freedom.
Master key tools to work with ease in Illustrator, such as pencil, brush, and pen. Once you understand how they work, see the different ways you have to digitize an image through vectors.
Learn all about color use in this software. Aaron explains the difference between the CMYK and RGB color modes and the basic characteristics of each. Create a Pantone color palette, discover tools such as the paint pot, and achieve unique results with pathfinder, linear and radial gradients, blending modes, and effects.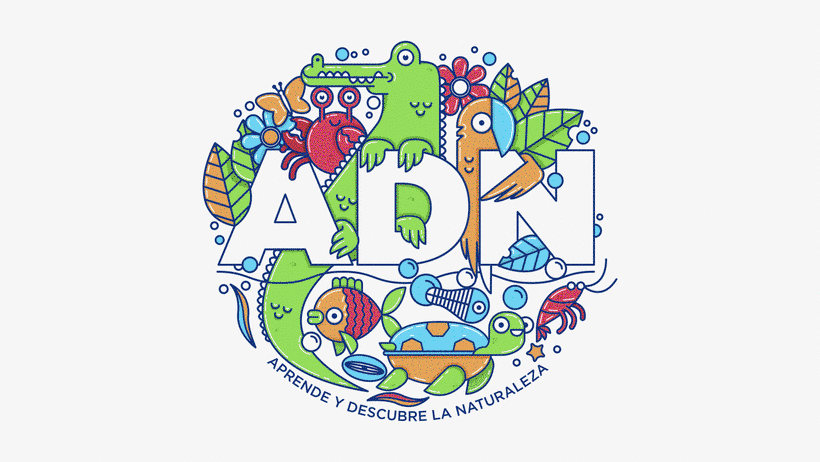 See how to work and modify a text to any form. Start by creating a linear text and inside a box, and then work your type in and around figures.
Learn how to edit typography, define kerning, tracking, weight, and line-spacing. Discover how to arrange text in a paragraph, align it, justify it, and more.
For the final course, learn how to customize your workspace by configuring a specific profile to your needs. Aaron gives you some advanced tips to help your workflow, according to your needs.
Finally, you see the most commonly-used printing formats and ideal digital formats for social networks, as well as learn how to export a PDF file for printing and compress it to prevent the document from being altered or lose quality.
Technical Requirements
⦁ A computer with Windows 7 (or higher) or macOS 10.12 (Sierra).
⦁ Adobe Illustrator CC (you can either buy it or download the 7-day trial version on the Adobe website.
⦁ It is recommended you have a graphics tablet, but it is not mandatory.